Aloha from Maui!!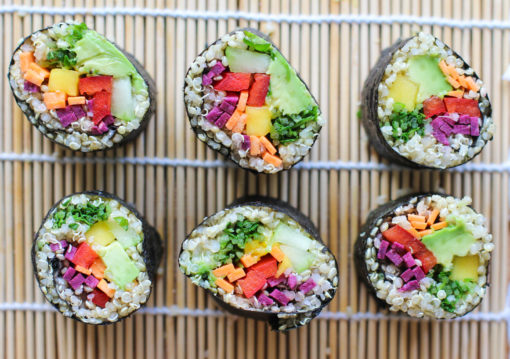 We are on day two of our weeklong vacation and here I am still thinking of you guys.  I feel guilty telling you I'm in Hawaii.  It's my nature to want to bring each and every one of you with me – and boy do I think you'd really enjoy it here.  I really do.  If it makes it any better, this is our first proper vacation since we bought our house three years ago.  And although we have been places – places that we all enjoyed visiting – Maui holds a deep place in our hearts and we couldn't wait to bring the two kiddos with us to this magical island in the sea.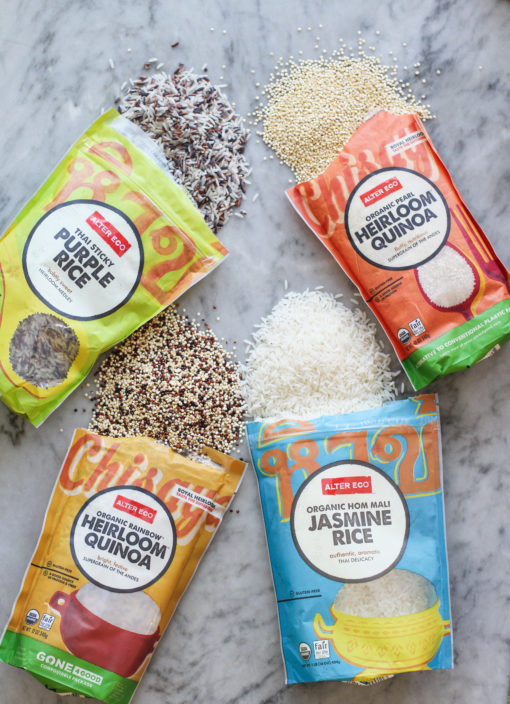 Before the hubby was a hubby, we traveled to Maui on just our second vacation together as a couple.  There's a saying that traveling tests a relationship, and boy, does it really.  Thankfully, we passed.  We ate and drank and watched sunsets and traveled as far as our car and our legs would take us on this beautiful island.  I shared my fear of the ocean to the guy who loves the water more than anyone I have ever met – and in return, he shared his fear of flying to the girl who gets excited just by the mention of an airplane.  We made plans to return, and return we did.  Two more times – once to travel to the big island and once to elope after the pressures of a formal wedding became suffocating.  I knew he was the one when he saw me drowning in stress over the wedding and single-handedly booked the trip, the officiant, the flight and hotel, and reassured me that is was more than okay that we did what WE wanted to do when it came to building our futures together.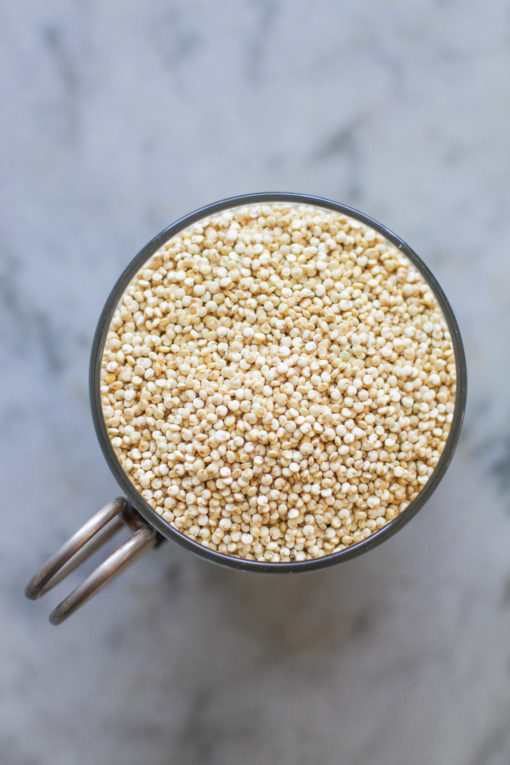 And so here we are – celebrating our seventh wedding anniversary (and thirteen years a couple) on the island that bonded us together forever.  I'm sure neither of us thought we would be here at this moment in time – chasing a strong willed toddler who wants to go left when the rest of us go right, throwing a five year old up high in the sky so he can make the biggest splash in the pool yet, and barely spending five seconds alone with each other as we entertain, explain, enrich, and build our family.  But here we are, and we are having the loveliest of times as we plan to watch the sunset on the beach in which we were married, together.  Well, at least we will be on the beach together.  We might be on opposite ends – each one with a separate kiddo – but I wouldn't wish to be anywhere else or which anyone else than my handsome hubby.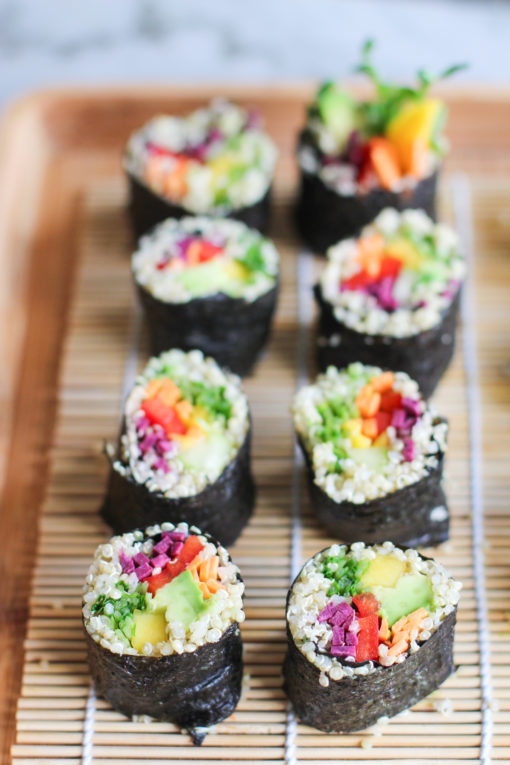 Just before we set off on our vacation I received a lovely box of goodies in the mail from a company called Alter Eco.  They are based in San Francisco and work directly with small-scale farmers who grow their products.  All the products come in compostable packaging, are certified Fair Trade and Organic, and they even work with their partners to preserve heirloom grains – something you guys know I'm passionate about.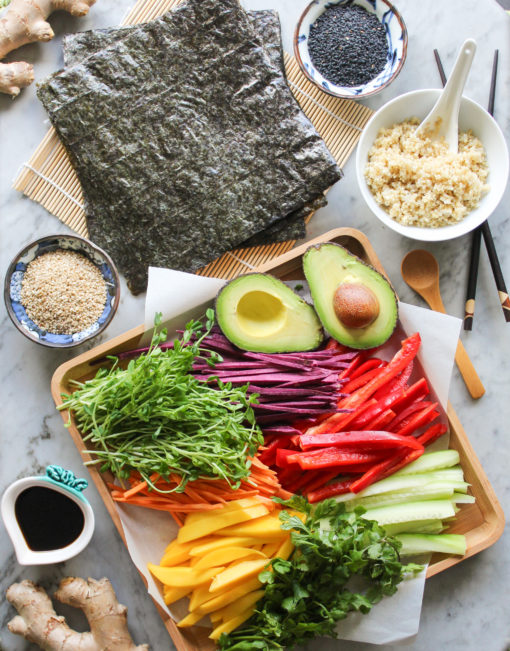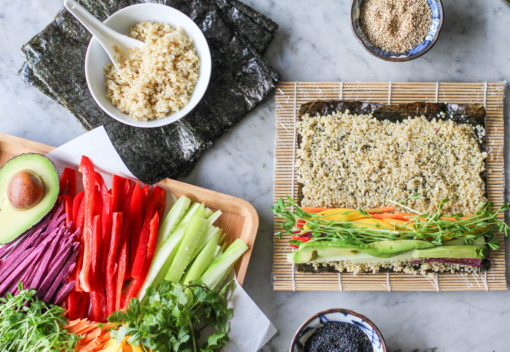 One of the heirloom grains I received was the Organic Pearl Heirloom Quinoa and I set it cooking right away.  I knew I wanted to make something in which the quinoa would be the center stage and decided that a sushi roll would be the perfect vessel.  Simply steamed, then placed into nori sheets, the quinoa acted just as sushi rice would – by making a delicious base to lay avocado, shredded sweet potatoes, pea sprouts, mango and bell pepper on, and to roll it up.  Sliced into bite-sized pieces and dipped into a little bit of soy sauce, it's the perfect healthy lunch or snack, whether you are traveling or enjoying your familiar surroundings with the ones you love.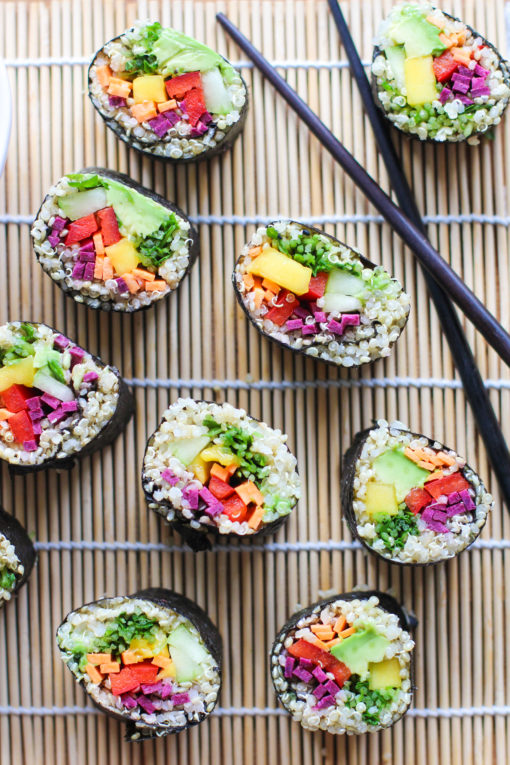 See you guys in a few days!!
XO,
Jenn
Please note that this is a sponsored ad.  Although I received product in exchange for sharing my thoughts with you – all opinions are my own.  I  will only share products with you that I believe in and those that I feed to my own family.  I'm a true believer in sustainability, helping others, and environmental stewardship.  Alter Eco aligns with my beliefs – and they happen to have truly incredible products – hence the sponsored ad.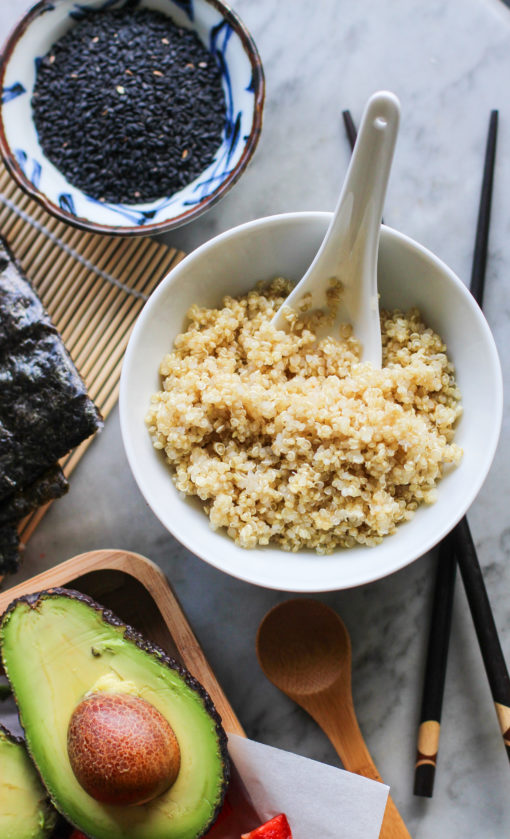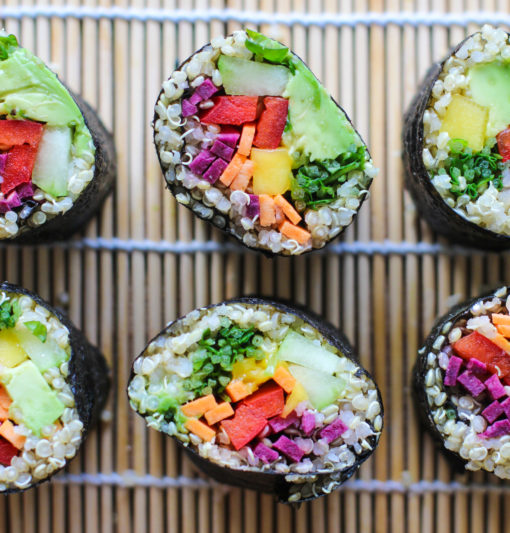 quinoa and vegetable sushi
makes about five sushi rolls
12 ounces Alter Eco Heirloom Quinoa (you can buy it here)
2 tablespoons rice wine vinegar
five toasted nori sheets
your favorite assorted vegetables – I used: avocado, mango, shredded orange and purple sweet potatoes, sliced cucumber and bell pepper, and some pea sprouts
sesame seeds
Cook the quinoa per manufacturers directions.  Once cooked, drain well and place onto a baking sheet in one layer.  Sprinkle the vinegar over the quinoa and place the baking sheet into the refrigerator.  Cool the quinoa completely.
When you are ready to make your sushi rolls, set up your work station with a bamboo roller wrapped in plastic wrap.  Place one nori sheet in the middle of the roller.  Add quinoa to the nori sheet – in a thin layer and working quickly so that the nori does not get too wet.  Sprinkle the nori with some of the sesame seeds.  Place a small amount of vegetables to the end of the nori sheet (see pictures above) and carefully roll everything up, using the bamboo roller to tighten the roll and fillings together.
Once the roll is formed, cut it into 1 or 1 1/2 inch pieces, and continue making rolls using this method.
my notes:  sushi is best the day it is made, but if you need to store any for the following day, place the cut pieces into a tightly sealed container and refrigerate for up to three days.  You can also add any matter of seafood or tofu to these rolls, and any vegetables or fruit that float your boat.  Like all of my recipes, this is just a guideline to make your own.